Mechanical and Aerospace Engineering
---
SEMINAR: On-Chip Materials Processing and Cell Characterization
April 4, 2018 @ 10:00 am

-

11:00 am
Event Navigation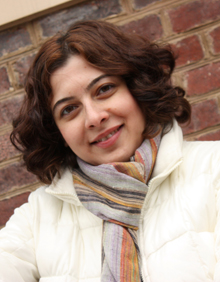 Abstract:
Micro/nanoscale technologies are emerging as powerful tools for controlling the interaction between cells and their surroundings for biological studies and biomedical applications. I will discuss two areas of research in our lab.
Fibers have been increasingly used in various biomedical applications since they provide cells with a hydrated 3D microenvironment that mimics the native extracellular matrix. We have employed hydrodynamic focusing and solvent extraction to fabricate highly-structured biocompatible and biodegradable polymer microfibers in a microfluidic platform. The microfibers are used to investigate growth and differentiation of progenitor cells in vitro. The results indicate that the 3D topography of the fibers, along with chemical guidance cues, supports the adhesion, survival, and differentiation of the progenitor cells. This shows the significance of fibrous scaffolds for cell alignment important in applications such as reconnecting serious nerve injuries and guiding the direction of cell growth as well as regenerating blood vessels, tendons, and muscle tissue.
We have also developed various approaches to merge microscale techniques for cell-based screenings. We have designed and developed an optofluidic biosensor for on-chip characterization of phytoplankton. Using hydrodynamic focusing and integrated optics, phytoplankton with a wide range of sizes are successfully characterized by their intrinsic fluorescence and scattered light.
Biography:
Nicole Hashemi is an Assistant Professor in the Department of Mechanical Engineering at Iowa State University. Her research interests are in the areas of microfluidics, biomaterials, and diagnostics and therapeutics. She has been the recipient of the NSF EAPSI Fellowship, NRC Postdoctoral Fellowship, NRL Research Publication Award, Big 12 Faculty Fellowship Award, and 2017 ISU Early Career Engineering Faculty Research Award. She has also been a National Academy of Sciences Kavli Frontiers of Science invitee. Her research was highlighted and featured in BBC, Forbes, Science Friday, Fox News, and CNN. Professor Hashemi has published over 70 journal and peer-reviewed conference articles, and presented several invited keynote, national, and international lectures.
---